Partners: A Kuroken Timeskip Anthology
A Haikyuu!! fanthology dedicated to the timeskip relationship of
Kuroo Tetsurou and Kozume Kenma.
Current phase:


Creation Period
| Agenda | Date |
| --- | --- |
| Interest Check | Oct 16 - Nov 17 |
| Contributor Apps | Dec 1 - Jan 15 |
| Acceptance Emails | February 1 - 5 |
| Pitch Submissions due | Feb 12 - 21 |
| Pitch Approvals | Feb 28 |
| Check In #1 - 25% | March 28 - April 4 |
| Check In #2 - 50% | April 28 - May 4 |
| Check In #3 - 75% | June 9 - June 11 |
| Final - 100% | July 7 - July 9 |
| Preorders | TBA |
| Shipping | TBA |
| *Schedule Subject to Change | |
Partners is an anthology dedicated to Timeskip Kuroken, from the missing years to "world-famous Kodzuken and I got together" and beyond.⁕Specifications• The anthology is For-Profit.• There will be a SFW anthology, with an NSFW side anthology.• The SFW anthology will be available in both digital and physical format. NSFW side will be digital only.• The physical anthology will be A5 perfect bound.• No. of contributors: ~50Notice: No one under 18 years of age will be allowed to participate in or purchase the anthology.⁕Content guideThe anthology will have four categories. The goal is to have a balanced quantity of content in each.Professional:
Examples: Kodzuken, Bouncing Ball, JVA, Business Travel, the special matchDomestic:
Examples: Home life, Dates, Romance, Private VacationsFamily & Friends:
Examples: Nekoma, Parents, Siblings, Kids, Friends, WeddingNSFW Add-on:
Professional or domestic, but NSFW (M or E)⁕Notes• Works should include and be focused on Kuroken. Minor ships are allowed to be mentioned briefly/depicted in background, but should not be in focus.• Canon compliant or Canon divergent works set in Timeskip. SFW (G or T) for the SFW part of the zine, NSFW (M or E) for the NSFW part. The work should not contain heavy angst, or Major Character Death.• NSFW section:
KuroKen / KenKuro are both allowed.
Mild to moderate kink is allowed, no dead dove or hard kinks content.⁕Other NotesPrecautions are in place regarding anthology finances. Funds will be kept in a Stripe account and not in Mods' private accounts.As long as contributors adhere to our rules and follow their approved pitch, what fictional content they create outside of the anthology is their own business. We will not tolerate any harassment or bullying of contributors.
For more information, please check out our guidebook!
Q. What is an anthology?
An anthology is a collection of creative works (mostly illustrations and writing), usually focused on a theme or character.Q. What is the theme of this anthology?
This anthology is centered around the relationship of Kuroo Tetsurou and Kenma Kozume. The anthology will focus on the timeskip relationship of the two, covering all aspects of their life together.Q. What is defined as Timeskip?
After chapter 369 of the manga, i.e. after graduation when the story jumps forward in time for chapter 370 (Brazil). This includes the missing years, the Kodzuken/Bouncing Ball and JVA period, the special chapter (Kuroo recruiting players for the big game), the volleyball match - and what comes after that.Q. How many people will be selected?
Tentatively, the anthology will include ~ 50 participants, including cover artist, page artists, comic artists, writers and merch artists, as well as invited guests.Q. What is the minimum age requirement to contribute to this project?
The minimum age requirement is 18 years or older for both participation and purchase.All NSFW content will be tagged accordingly with the appropriate content warnings.Q. Can I apply for multiple positions?
Yes, you can, but you will only be accepted for one.Q. How many pieces can I contribute?
Writers will contribute either 1 SFW or 1 NSFW fic.
Page artists can contribute up to 2 pieces (1 SFW, 1 NSFW) if both pitches are accepted.
Merch artists will be asked to design 2 pieces of merch.See guidebook for additional application details.Q. Can contributors publish their works outside the anthology?
Contributors will own the rights to their works at all times, and are free to do as they please with it after the anthology has been released. During preorder sales, posts regarding your work should be cropped (templates will be provided)/posted as WIPs.Q. Do I have to use Discord to participate?
Yes, communication will take place in Discord. You must have a Discord account and use Discord for anthology participation purposes.If you're unable to use discord (due to country restrictions), contact a mod for an alternate method of communication.Q. How will contributors be compensated?
At the minimum, all contributors will receive a free copy of the digital anthology. If profits allow, we will also provide a free physical copy to each contributor, along with merch and free shipping as available.When all costs are paid, we will split the profits equally among the contributors and mods.Q. How much will the anthology be sold for?
Prices will be announced at a later stage.Q. How do I purchase the anthology?
An exact preorder date hasn't been established yet, but look out for updates on our social media.Q. How do I purchase the anthology after pre-orders?
We will open after sales once we have finalized the pre-order shipments, although inventory of each item is limited in nature and not guaranteed to be in-stock. Make sure to check our social media for more regular updates.Q. I have other questions.
Please reach out to us for more questions on CC, Email or Twitter DMs!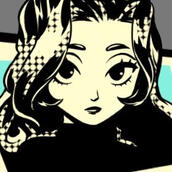 Sam
Sales, Shipping + General Art and Merch ModeratorArtist of gorgeous sfw and nsfw kuroken. Has created so much merch and art for zines that we'd have to make a separate page to list them all.Experience:
• Contributor for over a dozen zines, including This Side of Paradise, LEVEL UP! A Haikyuu!! x Videogame Crossover Zine, Evergreen: A DaiSuga Zine and more.
• Owns a small business on Etsy where she sells and ships her own merchandise, as well as selling at various anime and video game conventions for over 3 years.Check out Sam's Twitter!!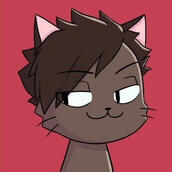 Wren
Administration, Organization and Finance ModeratorSuccessfully brought us the last Kuroken Zine, "Blossoms Entwined." Loves to dig up cool Kuroken lore. Author of several great kuroken fics and lover of cat men.Experience:
• Admin, finance, production & shipping mod for the Blossoms Entwined Kuroken zine
• Financial chair and head planner of multiple conferences for academic organizations
• 5+ years experience in professional management & administrative workCheck out Wren's Twitter and AO3!!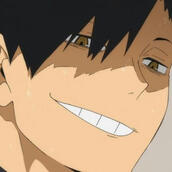 Carro
Contributor LiaisonHas cats named Kuroo and Kenma. Spends free time inhaling Kuroken art and fics. Timeskip Kuroken live together and if they don't, they will after reading this anthology.Experience:
• Marinated in Kuroken since 2016.Check out Carro's Twitter!!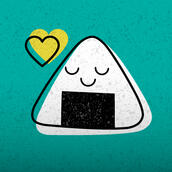 Avo
Design & Layout ModeratorSomehow manages to be both a successful art designer by day and an amazing Kuroken writer by night. Loves Kuroken a normal amount.Experience:
• 10+ years in professional design, branding, and marketing
• Writing contributor to Studio Haikyuu: A Ghibli Crossover Zine, Beyond Worlds: A Kuroken AU Project, Kuroken Big Bang 2021Check out Avo's Twitter and AO3!!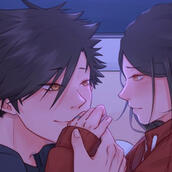 Ash
Administration and Organization ModeratorRecently brought us a wonderful week of Kuroken Sin. Wrangles a horde of Discord kurokenists. Author of hundreds of fics, with Kuroken in a comfortable top spot, as they should be.Experience:
• Head moderator of Kuroken Sin Week
• Writing Contributor for: Kuroken Bang, Haikyuu Big Bang, Rare Pair Bang, Iwaoi Big Bang, NSFW Kuroken Bang, Nekoma Big Bang, Beyond Worlds and Omegaverse Big BangCheck out Ash's Twitter and AO3!!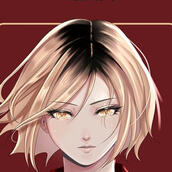 Meg
Social Media and Writing ModeratorSocmed commander in chief. Kuroken lover extraordinaire - both nsfw and more nsfw.Experience:
• Moderator for Ushisaku Exchange, Kuroaka Big Bang, Famile: A Forger Big Bang, and other events
• 3 years as a Content creator for a university club
• 3+ years of working with graphics/UICheck out Meg's Twitter and AO3!!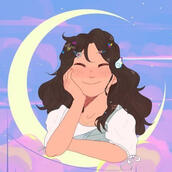 CARA
Production ModeratorSelf-proclaims that she's "not that into Kuroken" but proceeds to retweet every Kuroken post she comes across. An oblivious Kuroken enthusiast and obnoxious Nekoma(ta) fan.Experience:
• Production moderator for the Haikyuu Olympic Zine,「阿吽」To Have You as a Partner: An Iwaizumi x Oikawa Wedding Zine, This Side of Paradise: A Haikyuu x Pokémon Zine, Level Up! A Haikyuu x Video Games Zine and moreCheck out Cara's Twitter and Carrd!!